LIONS CHARITY FOUNDATION OF SOUTHEASTERN VIRGINIA
For over forty years the Lions Charity Foundation of Southeastern Virginia, Inc. has been proudly serving the southeastern region of the Commonwealth. The Foundation's primary focus is to assist Lions Clubs, other related organizations, and individuals or groups sponsored by Lions Clubs within District 24-I with needs which are beyond their financial capabilities. In the past seven years, charitable products and services valued over three quarters of a million dollars has been returned to the communities of southeastern Virginia.
Recent Grants
Below are Grants Issued by the Lions Charity Foundation of Southeastern Virginia, Inc over the past 35 years…
---
---
• $10,000 to the Eyeglass Recycling Center of Eastern Virginia for Lensometers
• $407,000 Lions Center for Sight at Norfolk General Hospital for construction
• $300,000 to Old Dominion University Study Center
• $75,000 towards Mobile Sight & Hearing Unit Purchase
• $30,000 to the Lions Sight Center for Field Analyzer
• $12,000 to Williamsburg Community Hospital
• $15,000 annually for Hearing Aids
• $10,000 annually for Local Area Medical Projects
• $10,000 annually for Cataract Operations
• $5,500 to Special Services Library of Virginia Beach
• $75,000 for Lions Mobile Sight & Hearing Unit Replacement Fund
• $40,000 Eastern Shore Barrier Island Pre-School Enrichment Program: My First Field Trip
• $5,000 for Norfolk Homeless Connect
• $7,500 Audible Equipment to Support Visually Impaired through Access Virginia
• $4,000 Children's Eye Screening Equip. (SPOT) for Cape Charles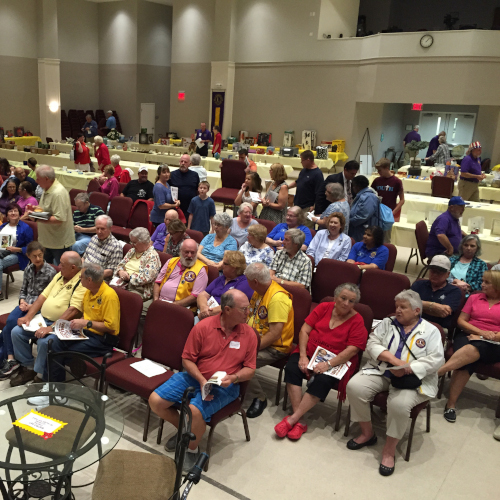 This year's Bid 'N Buy Auction was a smashing success despite the torrential rains caused by Hurricane Matthew. Lion Stan Furman, President of the Lions Charity Foundation of District 24D commented; "The depths of dedication to our Charity Foundation displayed by our...
read more